French pharma giant participating in sixth consecutive CIIE
With this year"s appearance, multinational pharmaceutical company Sanofi has participated in every edition of the annual China International Import Expo in Shanghai — a milestone that Paul Hudson, CEO of the Paris-headquartered company, said reflects the fact that "the CIIE serves as a vital platform for multinational companies to support China's progress".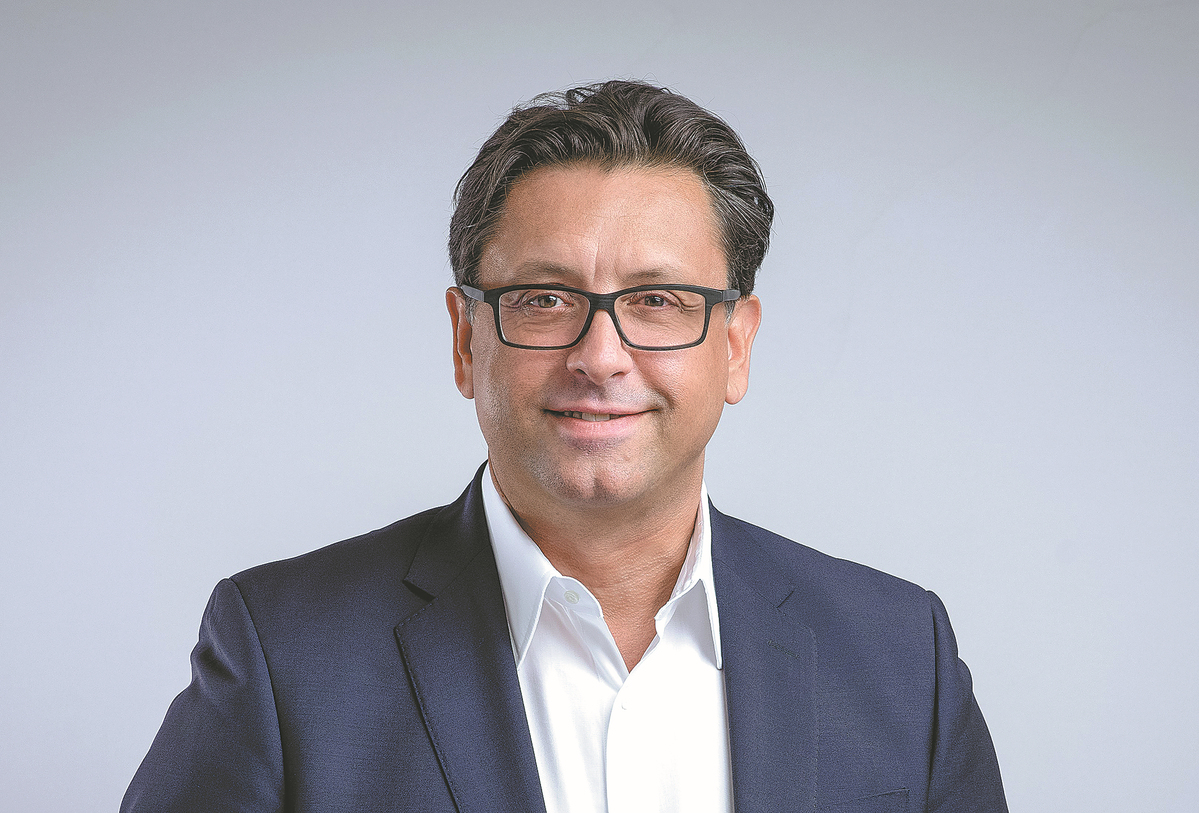 "The CIIE provides Sanofi with a unique opportunity to showcase state-of-the-art healthcare innovations, engage with key stakeholders and build valuable partnerships in the healthcare innovation ecosystem," Hudson said prior to the sixth CIIE, which opened on Sunday and will last through Friday.
"Additionally, it fosters an atmosphere of collaboration, bolsters confidence and cultivates a thriving environment for innovation and success within the pharmaceutical sector. Sanofi is eager to exhibit our contributions, aspirations, and vision for healthcare, while emphasizing our dedication to innovation for both China and the global community. We remain enthusiastic about contributing to a healthier China, leveraging our world-class research and development expertise and localized understanding of the market."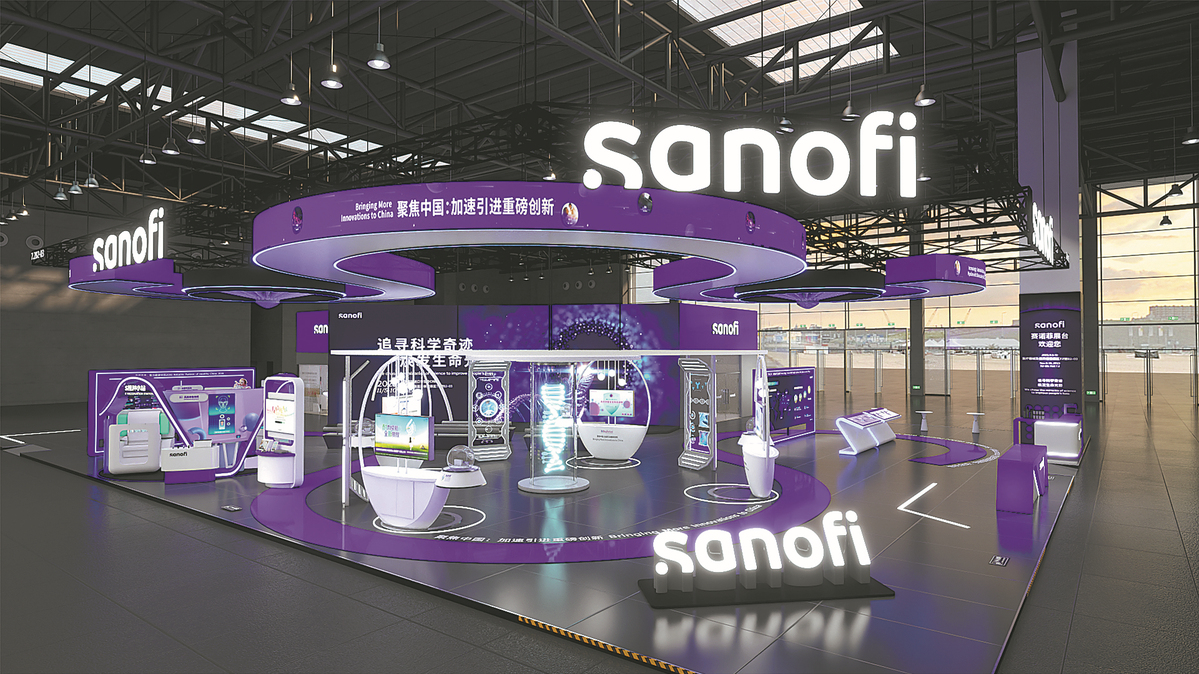 This year the company has brought a "Miracle Laboratory" to its exhibition booth to showcase its "breakthrough science and products in different therapeutic areas," the CEO said. "Sanofi's purpose is chasing the miracles of science to improve people's lives and our participation at the CIIE demonstrates our active involvement in the burgeoning local R&D landscape."
One of its drugs on display is testimony to the CIIE's spillover effect, Chinese media has reported.
In the wake of its debut at the inaugural CIIE in 2018, the medicine was included on the List of the Second Batch of Overseas New Drugs Urgently Needed in Clinical Settings, publicized by the National Medical Products Administration Center for Drug Evaluation in 2019. It was given the green light for treatment in June 2020, two years ahead of schedule.
It took just 25 days to make the medicine available on the market after its approval for launch, setting a new record for the speed of biologics being launched in China, and the medicine was included in the national medical insurance in December 2020, just five months after its launch in the market.
Close ties with China
"China now stands as Sanofi's second-largest market, representing a crucial engine propelling future growth," Hudson said.
"China has an important role to play and contribute to our growth ambition," Hudson noted. "Our medicines and vaccines address seven of China's 10 most life-threatening diseases, and as we continue to bring our global assets here at a faster pace, we are proud that China is included in 90 percent of our global R&D projects in parallel with other markets."
As one of the first multinational corporations to enter the Chinese market, Sanofi has been operating here for 41 years. Its footprint in the country goes across the value chain — three manufacturing sites, four R&D facilities, 12 regional offices and a digital innovation hub.
"The Chinese government's dedication to improving public health through initiatives like Healthy China 2030 provides a solid foundation for Sanofi to expand its presence and contribute to the betterment of healthcare in the country," Hudson said.
"We are excited to harness these opportunities to enhance our existing partnerships and forge new alliances to improve the health and well-being of Chinese people."
"As a consistent partner of Healthy China 2030, we maintain a long-term commitment to China, with a full value chain presence and extensive cooperation with digital players, biotech companies and other local partners."
"We will also continue to upgrade and transform our manufacturing facilities in China through digital and artificial intelligence technology platforms and contribute to China's dual carbon goals and sustainability agenda.
"China's forward-looking, pro-innovation health policies are essential to foster long-term investments and enable breakthrough innovations to go from discovery to manufacturing, to ultimately better serve the Chinese people," the CEO continued, noting that in recent years the National Medical Products Administration has ramped up reform efforts to accelerate the drug review and approval process and align its regulatory framework with international standards.
Regulatory environment
"We have seen progress in China's participation in simultaneous R&D, registration and review of innovative drugs, resulting in the total number of new drug approvals tripled over the past five years," Hudson said.
"With the ongoing modernization of China's drug regulatory framework, we see a strong emphasis on enhancing drug safety, quality and accessibility, which aligns perfectly with Sanofi's core values and mission," he said.
But there are still significant opportunities in regulatory modernization to further accelerate the development and introduction of innovation, Hudson noted, such as continuing the momentum to develop a mechanism in China to grant regulatory data protection for new medical products; developing an efficient regulatory framework for post-approval changes to accelerate patient access; and harmonizing a regulatory pathway for innovative vaccines with international standards.
"China is the world's second-largest economy and largest contributor to global economic growth. Its progressive opening-up policy serves as a powerful catalyst for the advancement of the global economy," Hudson said.
He added that next year will mark the 60th anniversary of the establishment of diplomatic relations between China and France, and "as a leading company rooted in France, Sanofi will play an active role in supporting China-France collaboration in the biopharmaceutical sector".