Ayokunle "Ayo" Olagoke, MPH, Ph.D., Assistant Professor of Public Health in UNO's School of Health & Kinesiology, was recently awarded $92,148 from the Douglas County Health Department to help improve community health literacy and communication.
The grant funding will be used to build a listening and response infrastructure to identify the health information needs of Douglas County residents and rapidly respond with accurate data, information, and resources to meet those needs.
"The type of health information we are exposed to shapes our actions and behaviors. Our behaviors contribute significantly to our health outcomes," explained Dr. Olagoke.
Assisting with the project are H&K undergraduate and graduate students, who will conduct research for the listening and response infrastructure, which will include public-facing tools like an online dashboard and corresponding social media accounts.
The project goal is to address the disparity in exposure to accurate health information by amplifying the voice of multiple minoritized communities and by bringing the health information needs of every group to the attention of researchers and stakeholders at community organizations and the health department.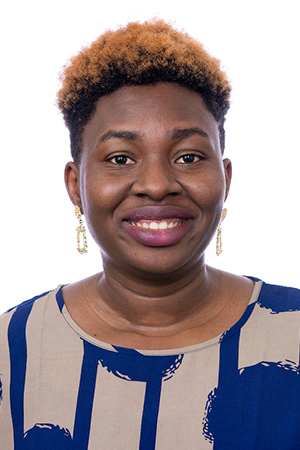 Dr. Ayo Olagoke
"Public health leaders and stakeholders must do everything possible to help build the level of health knowledge in our community so everyone can make informed decisions regarding their physical, mental, and social wellbeing," said Dr. Olagoke.
---
Grant Title: Launching a community-driven health information surveillance, reporting, and response system
Grant PI: Dr. Ayo Olagoke, Assistant Professor of Public Health
This project is in partnership with the Douglas County Health Department, the University of Nebraska at Omaha, Washington University in St. Louis, Missouri, and community organizations serving the Douglas County area. The project is funded through a Medicaid community reinvestment program.