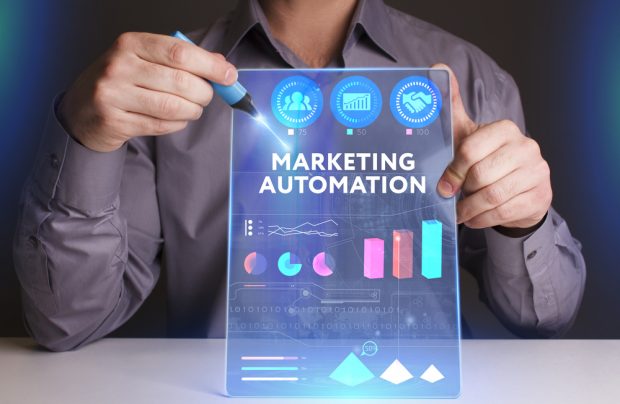 Lenders have now fully embraced the path to digital lending. This transformation has already delivered many benefits to all kinds of lenders, including lower cost of loan origination, faster loan processing and higher borrower satisfaction.
On the marketing side, many lenders have found that digital processes have made lead generation simpler in many ways. As a leading provider of marketing automation, we've seen institutions sharing more information about the consumers they serve between the various technology systems they use.
Marketing managers in these institutions benefit from advanced marketing automation software to deliver targeted product offers to customers/members when their activity indicates they will be open to receiving the offers. The results have been strong growth in the sector and high member satisfaction.
This "trigger" marketing has been very successful, but now these professionals can make these tools even more powerful by tightly integrating them with their business intelligence (BI) platforms.
Today's Powerful Marketing Automation
Today's financial institutions' marketing teams have access to powerful software for marketing automation. Instead of handling a single function for the marketing team, today's automated marketing platforms are capable of much more. They act as:
A powerful CRM tool, turning data into actionable information that guides successful marketing efforts;
A data warehouse, where information from many technologies can be combined and analyzed for insights;
A marketing document management system that allows the marketing team to create branded offers and reuse them; and
A direct marketing system that delivers the right offers to the right consumers at the right time.
These platforms have the ability to synchronize with the lender's database of record loan origination system (LOS), as well as systems used elsewhere in the institution, including its consumer loan origination system and core banking system.
For example, with Origence, a CU Direct brand, our CRM marketing automation tool is tightly integrated with our Origence LOS and has the performance capability to also connect to any other platform to gather member information.
These tools have been very well received in the marketplace, but now we can make them even more powerful. But why would they need that extra power?
The Key to Increasing Member Satisfaction
Marketing managers are wise to increase the power of their marketing efforts in ways that underscore their institution's focus on the customer's/member's real needs. The effectiveness of "spray and pray" marketing efforts needs to be reconsidered, as this often results in consumers receiving offers in which they have no interest, and harming the relationship in return.
Consumers expect more today. In fact, they've been trained to expect vendors and service providers to already know what they want and need. Often referred to as the "Amazon effect," this also leads today's consumer to expect their financial institutions to know what to offer them, and when.
Marketing automation has come a long way toward delivering on that, with its ability to track consumer activity and segment them for targeting with effective campaigns. But putting bank customers or credit union members into segments isn't the same thing as offering them customized recommendations like Amazon does. For that, we need something more.
Our analysis of the consumer's needs must go beyond their recent online activity. We would like to know, for instance, what customized messaging to send to a customer/member, based on what we already know about their age, income, online activity and previous purchase activity with the institution. Are they first-time home buyers? Are they preparing to retire? What else do we know about this existing relationship?
We need a new tool to answer this type of question, and fortunately it is a mature technology within the reach of every financial institution.
By combining marketing automation with BI, institutions can take full advantage of all of the customer/member data they possess in their core system, their lending systems and from external sources, such as credit reports they have purchased during the sale of other products.
Business Intelligence Comes of Age
If you watched cable news during the most recent presidential election, you have seen powerful business intelligence systems in action. The big interactive boards that commentators used to drill down into the election data as it was streaming into the network are powered by BI.
Users of any BI platform can use their data to quickly create multiple versions of dashboards and other visualizations that represent their information in a dynamic fashion. When applied in a lending environment that is already using marketing automation, it adds a new dimension and gives management powers they've never had before.
A good BI layer on top of effective marketing automation makes the information in an institution's data warehouse actionable. This information can now be used to better understand customers/members, differences between branches and even individual loan officers, as well as product lines, all in a very dynamic way.
In addition, data can be sliced, diced and cross-referenced in a manner that delivers real insight about the institution's operation and its impact on customer/member satisfaction.
But more than that, business insights delivered by an integrated marketing automation and BI platform can help increase efficiencies and reduce costs. Knowing which people require additional resources and which product lines could benefit from additional promotion gives an institution confidence in management decisions that will positively impact its business.
A Perfect Marriage for Mortgage Lending
With these systems integrated, you aren't just a financial services company trying to get consumers to purchase an additional product or service. Instead, marketing managers have the insight to educate, assist and guide their customers/members to offers that will improve their financial lives. There is no better way to achieve high levels of customer/member satisfaction.
But the best thing this does is open up the institution and its technology partners to embed more machine learning and automated intelligence (AI) as it becomes available. These tools are already in development and will one day allow the financial institution's AI make decisions based on the available data and then communicate directly with consumers.
This is the continuation of the digital transformation of financial services. It is the future and it's very exciting because it offers a great many benefits to the modern financial institution.
The Benefits of Integrating Marketing Automation With BI
When the financial institution marries a powerful marketing automation system to an industry-leading BI system, it creates a platform that offers a number of tangible benefits.
Perhaps the first of these is that it shortens the timeframe to see a return on both the technology investment and ongoing marketing efforts. Investments in these areas will remain important as technology advances and consumer needs change.
But those investments need to come back to the institution in the form of increased efficiencies, lower costs, faster growth and higher levels of customer/member satisfaction. This will happen much more quickly if a unified platform assists management in analyzing and acting on the data it already has. Bottom line, why leave valuable data lying dormant when a unified platform can turn it into highly actionable business insights?
Institutions that are now taking this approach are enjoying significant benefits, including the following:
With the ability to tightly integrate BI with marketing automation that is already integrated into the LOS, lenders enjoy operational efficiencies that lower costs, minimize compliance issues, streamlines the loan origination processes and automates more of the actual processes involved in marketing and originating a loan.
With the addition of machine learning and AI, managers are turning to and taking advantage of decision engineering, where more of the routine decisions are handled by the technology with less human involvement. This is particularly effective in loan underwriting.
Because document management is built into these platforms, it's easier to ensure the right documents are made available to members and to check for missing documents as part of a continuous quality control process.
The technologies required to gather, process, store, analyze and act on the data financial institutions have today already exist. Combining these technologies is part of the lender's continuing digital transformation efforts and, makes them more effective and profitable while it helps them deliver excellent member experiences and increased satisfaction.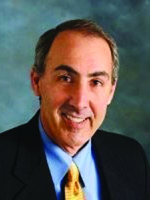 Ken Burns is EVP of Sales for Origence, a brand of the Ontario, Calif.-based CUSO CU Direct.