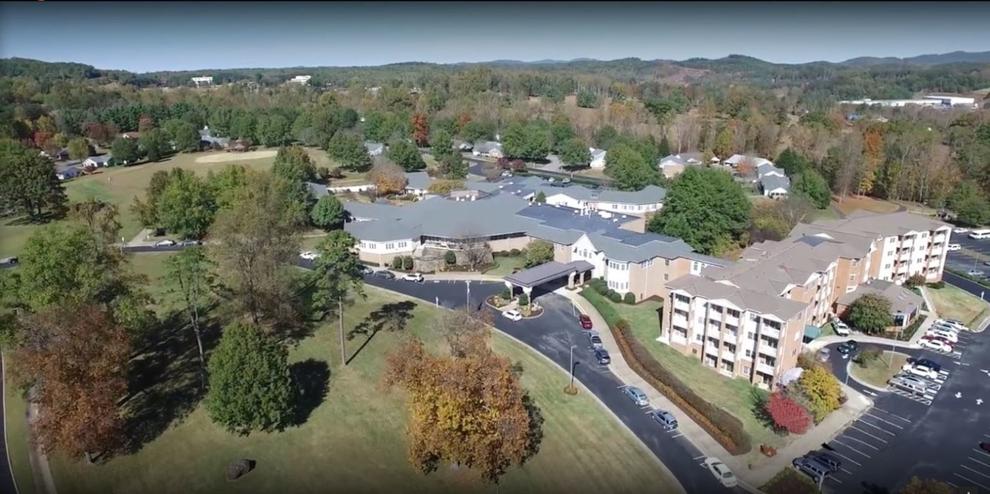 Both facilities were downgraded to "Outbreak Pending Closure." VDH says on its website that this means 28 days have passed without a new case. There could be delays in confirming the outbreak investigation is closed based on data collection.
Blue Ridge Health & Rehab in Stuart is on that same list – along with two other facilities listed as Patrick County but located elsewhere – as is Red Oak Manor in Rocky Mount.
That leaves only Kings Grant Retirement Community in Henry County, which has 37 cases and one to four deaths, as the only active outbreak in the district. VDH does not list death totals fewer than five, as a protection against privacy, but indicates there has been at least one death.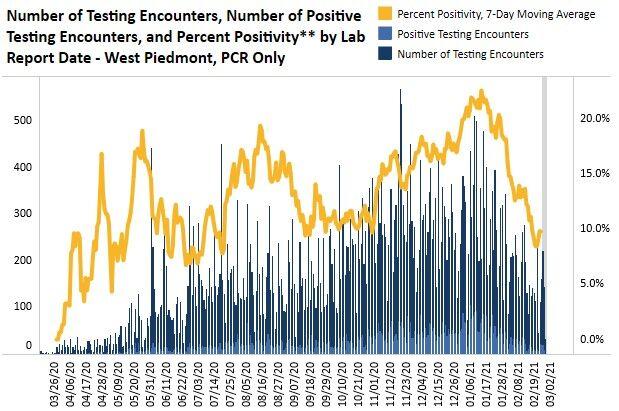 Testing, cases creep up
Positive tests in the district, which had declined to state levels earlier this week, have ticked back up.
As of Saturday, at least 59,782 tests had been conducted in the district, and 9.8% have been positive.
These tests indicate trends and forecast potential cases even before symptoms occur.
Statewide, nearly 5.9 million tests have been at a 7.4% positivity rate. By comparison the Danville-Pittsylvania County Health District has seen a rate of 13.8%
There were 58 new cases reported in the district on Friday and Saturday (41 on the latter) — the 7-day rolling average rose slightly to is now 25. The 7-day average per 100,000 population is 18.5, 14-day rolling total per 100K is down to 264.3, both at their lowest point in months.