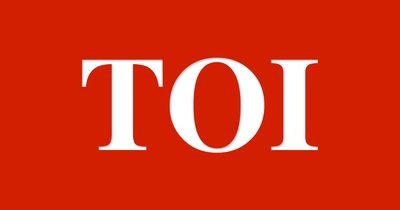 Prayagraj: Authorities of Indian Institute of Information Technology-Allahabad (IIIT-A) honoured the female teaching faculty members of the institute at a special programme at its Jhalwa campus on Thursday evening. The event marked the International Day to commemorate the contribution of women and girls in the field of science.
Prof P Nagabhushan, director, IIIT-A expressed pride in all 17 women teachers for their achievements in the institute and their respective fields. He expressed hope that such women power will continue to contribute in the all-round development of the institute.
Prof Nagabhushan said that during his tenure there was never any gender discrimination. "The qualities in women such as patience and commitment make their personality vibrant. Women had played a leading role in the institute during the entire period of Covid-19 pandemic."
He said that by the resolution of the United Nations (UN) General Assembly on December 22, 2015, February 11 recognizes women and girls who play an important role in the field of science and technology. The day aims to promote full and equal access for women and girls to participate in science. On this occasion, Prof Nagabhushan honored the women teachers by offering certificates and mementos.
Prof Krishna Mishra, a senior scientist was specially honored. On this occasion she encouraged women to continue their work in the field of science. "Women have made their mark in the field of science despite so many challenges, which is notable. Half of the population of the world at present is of women, who are playing their role responsibly," she added.
Prof Shekhar Verma, dean (human affairs) highlighted the contribution made by women in the field of science. Madhavendra Mishra, associate dean, also congratulated the women teachers present at the event. Sanjay Singh, programme in-charge, conducted the event.
Among those who were honored on the occasion included Lakshmi Nagabhushan, Vijayashree Tewari, Anurika Vaish, Seema Shah, Sonali Agarwal, Pragya Singh, Nidhi Mishra, Sangeeta Singh, Rekha Verma, Seema Kushwaha, Savatri Joshi, Anjali Gautam, Pooja Mishra, Shanti, Ranjana Vyas and Pallavi Dixit.
FacebookTwitterLinkedinEMail