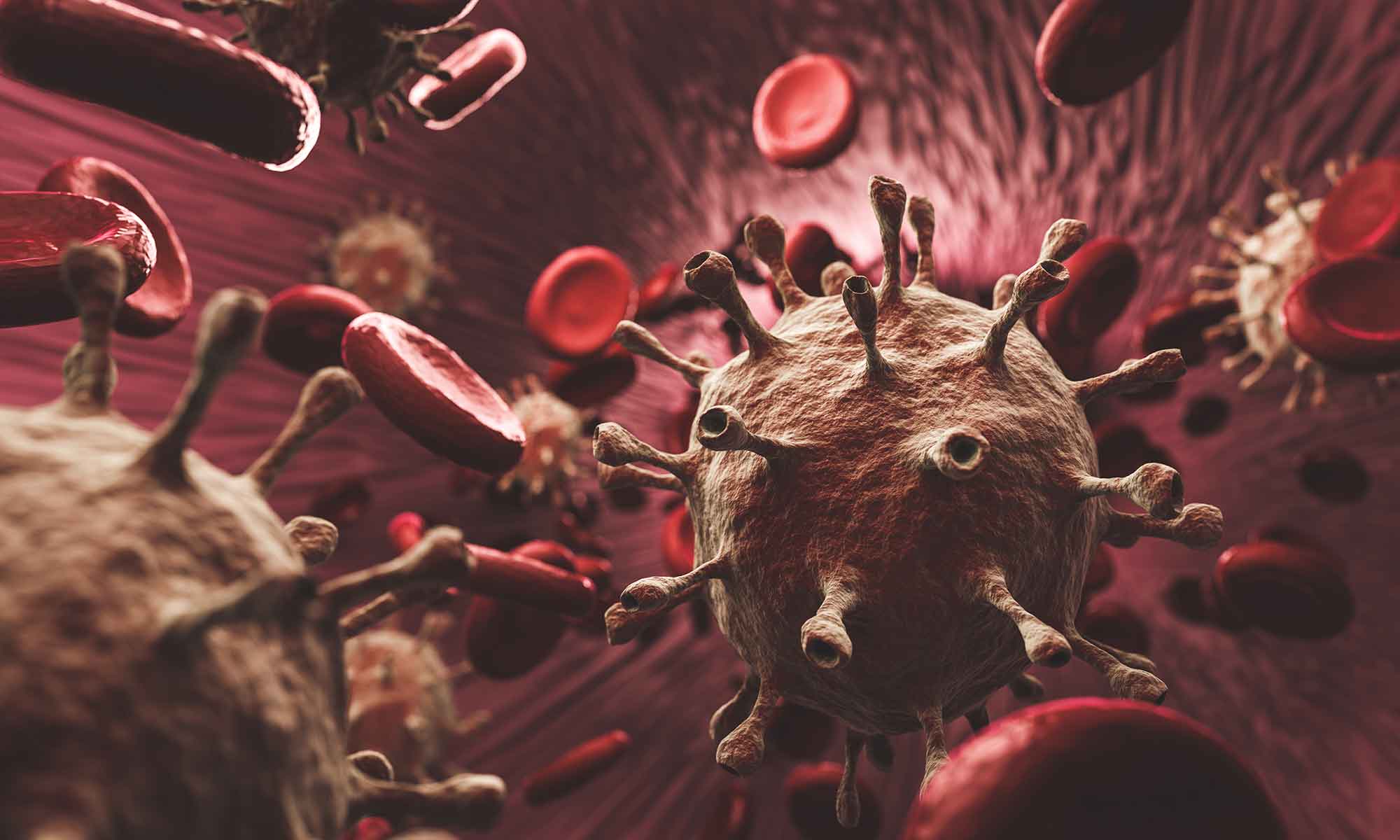 Sara Hurley speaks exclusively to Dentistry.co.uk about the decisions made during the COVID-19 crisis and when dentistry might open again.
The temporary suspension of all routine dentistry was announced on 25 March 2020. The chief dental officer for England instigated it as a COVID-19 public health measure. This was in line with Prime Ministerial direction on 23 March 2020.
Seb Evans asked Chief Dental Officer England for the rationale behind this move and what next.
Sara Hurley: The design and intent behind the cessation of routine dentistry remains the safety of patients and of dentists and their teams. As well as supporting the public health measures required to slow community transmission of COVID-19.
The dental profession, like everyone else has an important part to play in preventing overwhelming of our NHS critical care services. This has meant some difficult decisions.
During the delay phase, we advised that all patients, and the workforce, present a COVID-19 risk. With the raising of the global COVID-19 stakes to pandemic, our informed assessment of the implications for dental care and the potential for COVID-19 transmission arising from dental aerosol generating procedures was that routine dental care in England would have to cease.
It was a when not an if… And in doing so we would have a delicate balancing act of wider public health needs against individual dental need.
If cessation of routine dental care was a when not an if, what was the preparation for supporting patients when routine dental care ceased?
Sara Hurley: Public Health England supports NHS England in maintaining a pandemic flu contingency plan. This includes urgent dental care (UDC).
As part of our assurance that preparations for COVID-19 were in place on 11 Feb 2020, I asked NHS regions to review their existing pandemic flu plan for UDC. And to consider their COVID-19 UDC contingency options.
Through the regional Emergency Preparedness Resilience Response (EPRR) teams, the baseline contingency planning for UDC provision was confirmed. We further developed our national strategy for ensuring access to urgent dental care during the delay phase of COVID-19. This was to be a variation on the existing pandemic flu plan. With the concentration of the necessary emergency dental services into designated dental clinics. And also onto hospital sites recognising the additional personal protection equipment requirements.
The approach takes heed of the COVID-19 public health measures. It ensures a safe environment for the delivery of urgent care. It also preserves stocks of PPE and safeguards the public, patients and the dental workforce.
So you had a plan, who was responsible for delivering it?
Sara Hurley: Delivery of the UDC contingency plan falls to each of the Emergency Preparedness Resilience Response (EPRR) teams and the NHS regional director for their given NHS region. These teams are responsible for the initiation and governance of the region's healthcare contingency plans. Supported by their Local Resilience Forums (LRF).
In the case of COVID-19 urgent dental care, Local Dental Network chairs supported the successful local planning and distribution of urgent dental care sites at regional levels. Alongside Public Health England colleagues. They have been instrumental in securing access to an initial two-week supply of PPE and fit testing for the original 92 UDC sites.
There has been variation in approach and tempo but the unifying purpose has been safe care under extraordinary circumstances. The local leadership and co-operation between local dental networks and local dental committees has been exemplified in the east of England.
Ninety two sites, is that enough UDC coverage? Will it get any better?
Sara Hurley: During the set up and development of the initial UDC operating capability, acknowledging that this is a level four national emergency with a range of public health measures in place; we have reluctantly accepted that some patients may face a journey of up to 60 mins for UDC. Especially in some under-served rural and coastal areas.
Consequently, NHSE/I is working with volunteers and patient transport offers to ensure local support where public transport impedes access to care within this time frame. There will continue to be geographic challenges.
Each NHS England/NHS Improvement region retains the freedom to increase the initial UDC capacity. I have advocated partnerships with all available providers to meet local need. We expect each region to ensure their local NHS 111 and triage service are aware of all UDC sites. They should provide both patient and public facing communication. And should also inform local practitioners of the local processes for each geography.
As at 20 Apr 2020, each region has collectively contributed to a national network of 164 UDC sites. Supported by hospital-based dental care/oral surgery/specialist providers. This is all supported by our national framework detailed in the UDC SOP.
Is it only NHS performers and providers that can deliver UDC?
Sara Hurley: No, all dental practitioners and their teams wishing to support their NHS colleagues in hospitals and community settings can register their interest via the online dental workforce survey.
There are many opportunities to re-deploy. From supporting NHS 111, hospital-based care, including UDC, or re-deploying into a variety of community care settings. It all helps us meet this unprecedented global challenge.
What has been the biggest challenge to date?
Sara Hurley: Shifting from initial operating capability of the UDC network has been fraught by the unprecedented requirement for personal protective equipment (PPE). This has overmatched national supply across all sectors. This factor was present even before COVID-19 hit the UK; you may re-call concerns over the shortages of fluid resistant surgical masks (FRSM) for the dental profession in February.
Throughout January and February 2020, working with the British Dental Industry Association, I secured the release of a substantial quantity of FRSM from the pandemic stockpile for the use of dental teams. This meant we could maintain routine dental services during the initial containment phase of our national response to COVID-19. However, the ongoing demand for PPE as we have moved into the delay phase has impacted on our efforts to expand to the current 164 UDC sites, as we balance the population's dental care needs against the public health requirements and critical PPE requirements, be that health or social care settings.
I remain very grateful to all the practices who have donated masks, gloves and visors to hospitals and UDC sites.
Some commentators feel that you have not been as visible as the chief medical officer (Professor Chris Whitty) or NHS medical director (Professor Steve Powis).
Sara Hurley: My role, as is that for chief pharmacy officer, Keith Ridge, chief allied health professional officer, Suzanne Rasterick and Dr Nikki Kanani, the NHS lead for general medical practice, is to support our chief medical officer. Leaving the public platforms to Professor Chris Whitty and his deputies and our NHSE/I medical director, Steve Powis.
All of England's chief professional officers have picked up additional roles. They may not attract attention or limelight, but do contribute to the overall national endeavour.
I don't have the time for social media. I will preserve my efforts and focus for the real world as opposed to the virtual. For patients as opposed to spin doctors and myth weavers.
So have you been re-deployed?
Sara Hurley: At the request of Professor Keith Willet, the NHS strategic incident commander for COVID-19, I re-deployed and took on additional roles at the outset of COVID-19 in January 2020. This role drew on my previous experience in national planning for EU-exit last year and my experience in healthcare delivery in Afghanistan and Iraq. This includes managing healthcare and the implementation of the contingency plan for H1N1 in a multinational theatre of operations.
The work for Keith Willet included the delivery of the founding suite of SOPs for all pillars of primary care; dental, medical, pharmacy and optical care. Our dental SOP, published 28 Feb 2020, was shared ahead of publication with CDO Wales, Scotland, Northern Ireland and Canada. It was used to inform their country's response.
I can't fault but certainly envy the devolved administration's ability to publish first. I can only wish England could exploit the more simplified path to publication that Wales and Scotland have.
My current remit as deputy strategic commander COVID-19 extends to co-ordinating the military response to NHSE/I. This involves overseeing the national workstreams that feed into the strategic planning cell. We help develop the data analysis and lessons identified in order to inform the emergence of a new NHS. All whilst ensuring dental care has a seat at this table.
I still base myself at Skipton House, London. Double hatted as deputy strategic commander COVID-19, whilst delivering on my responsibilities as CDO England. With the support of the OCDO team, we have recently overseen the dental workforce redeployment SOP and dental workforce recruitment survey. We continue to provide direction to the NHS regions on UDC, complemented by the publication of our UDC SOP.
My role increasingly extends into DHS&C on a daily basis supporting our minister Jo Churchill in ensuring that our patients' dental care requirements remains a supported priority.
What everyone wants to know is when do we get back to normal?
Sara Hurley: As the COVID-19 situation changes, we will review and lift public health measures in line with the evidence-based guidance issued by NERVTAG and SAGE.
Consequently, I am scoping the potential for further expansion of UDC provision. As we look ahead to recommending the resumption of a wider range of services.
We will predicate the timing for resumption of all dental services on government decisions. It will only be possible when it is safe for patients and healthcare workers to do so. We will consult with regulatory and professional representative bodies together with leads for public health to determine when we can restore 'normal' dental appointment scheduling and surgery arrangements.
With respect to timeframe, this is likely to differ across the country and the devolved administrations.
However, I sense we should be looking to emerge from COVID-19 ready to exploit the opportunities for reforms to the current NHS dental contract. Ready to ensure NHS commissioned dental care remains a universal offer. And that it maintains the increased access for children so we continue the decline in children's admissions to hospital for dental extractions.
With the digital revolution across primary medical care and outpatient appointments, we must ensure we are able to connect with the post-COVID-19 digitally mature NHS.
An increase in uptake of nhs.net accounts by all dental practices would be a useful first step. It would assist in rapid information sharing. The vital enabler is the common digital terminology for health, SNOMED CT, which underpins all other NHS healthcare systems.
If we are to fully-integrate with general health care and patient-centred services, then our dental software clinical record systems must talk 'SNOMED CT' with all the other systems. There is a road map to a new NHS. This is not the time to leave dental care behind…again
COVID-19 has provided an opportunity to recognise the dental workforce as a significant pillar of primary care. But if we do not grasp the digital opportunities and engage we will look back, once again, with regret. Regret that we missed the digital boat. That we didn't drive forward with the compelling arguments for reform to contract. And also regret we didn't grasp every clinical leadership opportunity open to the whole dental workforce.
With a coherent and consistent professional voice, using evidence not anecdote, the clinical fellows leading on policy development alongside me in Skipton House demonstrate the capacity and therefore capability to ring the changes and lead on these important changes.
Together, with the broader upstream interventions and also an increasing appetite for community water fluoridation, we can achieve some real good from adversity. A different normal, a better normal. But it won't happen over night.