Israel's Explorium, which has developed an automated data science platform, is helping businesses sift through vast amounts of data by automatically highlighting the most relevant predictive variables from a variety of new data sources. According to the company, which last year raised $31 million in series B
funding, its platform can help businesses around the world with data models that improve sales, performance, or overall results.


 

"You can think of Explorium as almost like a search engine that's capable of looking at analytical challenges that a user wants to solve, and making those connections with the top relevant data sources that can help the user or organization to solve those challenges," explained the company's CEO and co-founder, Maor Schlomo.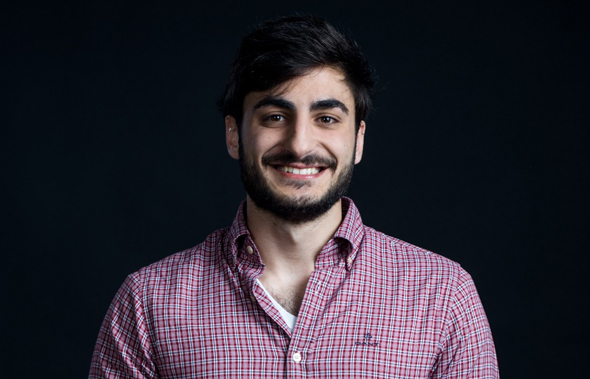 Explorium CEO and co-founder Maro Shlomo. Photo:Nir Slakman
Obvious use cases for a platform like Explorium may start with sales teams or retailers looking to optimize campaign adverts or leads. However, with data points like demographics, competitors, events, or regional lockdown restrictions, the possibilities are endless as to who could benefit from data science-as-a-service. Schlomo told CTech that an unnamed movie studio, which buys old movies to remarket and resell them, relies heavily on data provided by Explorium in a worrying blend of art, storytelling, data, and business.

"Before they buy, they want to run tests and see what the revenue is that that movie could make," said Schlomo. "They use Explorium to train models to see revenue and the data points, then see reviews and google trends… I could spend a week thinking of ideas for data sources – data that would help answer the question 'which movie is going to be successful or not?'"

Explorium uses three main channels to gather data for its customers. The first one is 'open and public' data, which Schlomo has described as "booming". The second channel it uses relies on premium data and data partnerships. "Every Monday and Thursday there's a new data company offering data as their product, for providing unique data information, like satellite images, reviews, or aggregated online searches," he explained.

The final channel is what the company calls its own generated data sources, compiled by a group of employees that Explorium has named 'Data Hunters'. "Their job is to generate data and build data access but keep it within our customers' needs," he said. "It's combining different data sources and restructuring data, and doing the best we can to keep expanding the platform to be not only a data search engine but the biggest data catalog out there of external data."

In the era of Covid-19, these Data Hunters have their work cut out for them. Schlomo told CTech the company has seen growth after the pandemic left previous predictive models 'broken'. "If you take a retailer in America trying to predict future sales, they used to rely on historical sales. Now they rely on data from Covid-19 cases, or whether there is a lockdown, or if competitors are open. Maybe younger families have more sales because younger people are going out," he explained. "It changed a lot of patterns and so a lot of the predictive models that companies built were broken."
Currently, Explorium has 30 people working as Data Hunters, which is around a quarter of its entire workforce based in Israel and the U.S. The process of searching for accurate and relevant data takes approximately 20 minutes, a fraction of the time it might take for inexperienced marketing managers to search for, and collect, the right data for their needs. The cost was not disclosed to CTech, but Schlomo said it is "around six digits a year" for companies to use its services.

"We want to be somewhere that when people search for relevant data to solve challenges or problems," he said. "We will be there."