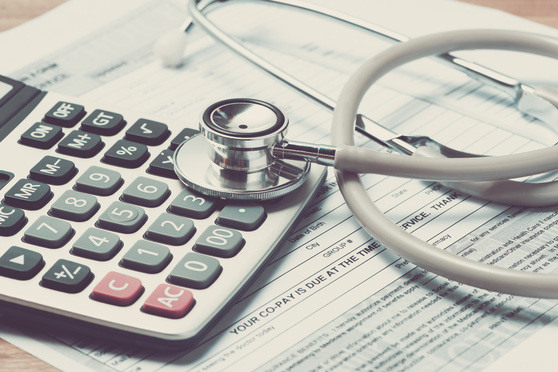 A new report explores ways health care providers and employers can work more closely together to improve health care delivery, outcomes, and value. The effort took place over several months and involved the National Alliance of Healthcare Purchaser Coalitions (National Alliance) and the Council of Accountable Physician Practices (CAPP).
In a series of roundtable discussions, the health care purchasers and providers tried to identify priorities and challenges in delivering high-quality, high-value care. Participants collaborated on exploring a number of issues of concern to both purchasers and providers, including the need for more care coordination, a more seamless patient experience, and the use of alternative payment systems.
Related: Health care reforms and innovations from 10 countries
"It's rare for employers to communicate with physicians outside of intermediaries such as their consultants and health plans," said Margaret Rehayem, National Alliance vice president. "Bringing together regional coalitions, employers, and physician leaders enables stakeholders to actively address challenges, improve patient-centered care, and increase the value for an organization's investment in care."
Behavioral health a top priority
The roundtables acknowledged that with the ongoing pandemic and the related economic stress that many Americans are dealing with, a more effective system of behavioral health care is a top concern for bother employers and providers.
Among the more positive developments coming out of the pandemic is the increased use of telehealth, and both providers and purchasers see that platform as an effective way to deliver care in this area.
Issues still remain, however, including how to best coordinate care, and how to address barriers such as technology limitations.
"There was general agreement among employers and physicians that telehealth has been a major boost to behavioral health access," the report said. However, it added, "Physician groups prefer to use telehealth to strengthen local care, instead of using national platforms, which may lead to care fragmentation."
Managing chronic conditions and the use of data and metrics
Health care in the U.S. is infamous for rewarding quantity over quality, and the roundtables looked at several strategies for reducing low-value procedures and practices while boosting high-value health care.
Among the strategies discussed: allowing purchasers to contract with health systems directly. In addition, the participants discussed value-based payment models that support chronic-disease prevention and management. In addition, there was agreement on the value of using high-value providers and increasing use of data-driven systems to identify both risk and best practices.
The panels also discussed the issues around fee-for-service payment models, which have become even more problematic with the COVID-19 pandemic.
"As the pandemic continues, the problems of the fee-for-service system have been on full display, revealing a fragmented and disjointed health care system," the report said. "The ongoing struggle is how best to align expectations to address this growing threat to health and wellbeing."
In addition, widely used strategies designed to increase value continue to have mixed results. The panelists noted that Accountable Care Organizations and electronic medical records have brought some new efficiencies but have not delivered fully coordinated care.
The report included a series of recommendations for employers. These included:
Ease delivery of care by working directly with provider groups to eliminate the need for several vendors.
Develop integrated behavioral health models that have a single access point for mental health services and consolidate diverse services to holistically treat patients.
Require carriers to provide an action plan to ensure accountability to address waste, fraud, and abuse.
Work directly with providers to develop clinical pathways for specific conditions to support.
Improvements in the standard of care, reduced variation, and elimination of waste and low-value care.
Insist on being at the table during contract discussions with carriers — alongside consultants and other intermediaries — paying special attention to contract terms, especially those that limit data-sharing and do not provide access to actionable data.
Assess current benefit-design planning to address overall workforce health and wellbeing goals, as well as disparities and inequities
Ensure that benefit design encourages access to high-quality services and integrated behavioral health.
Read more: